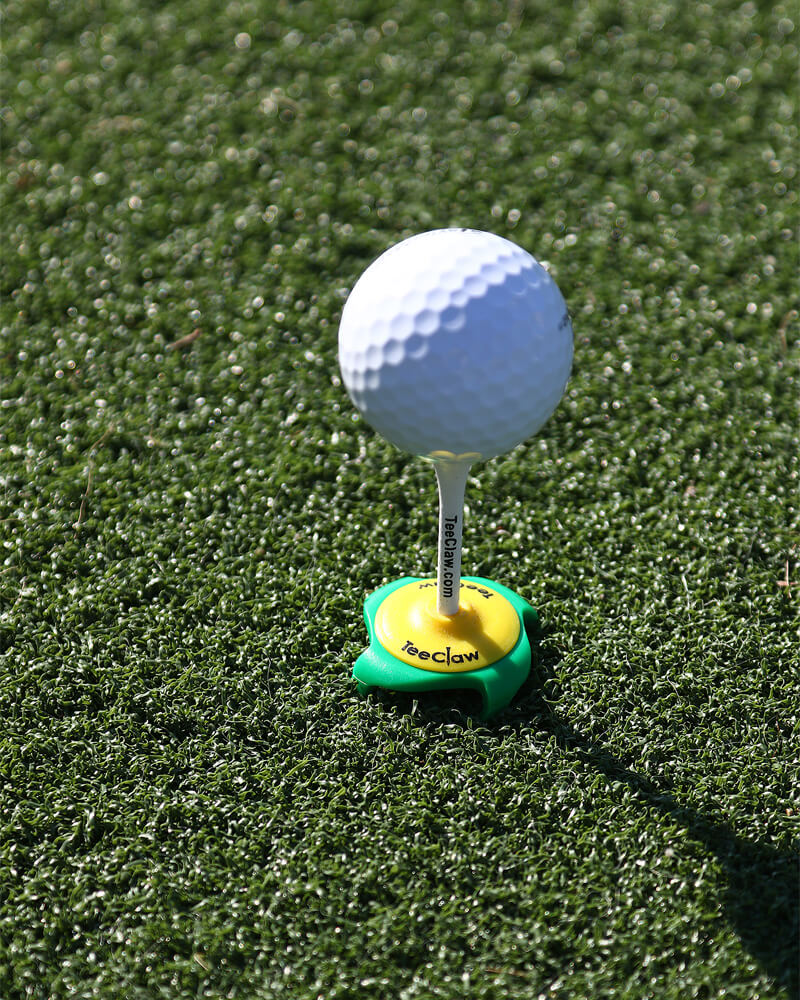 Every great golfer has a desire to practice more and play better. Tee Claw's design and versatility allow you to do so, no matter how experienced you are.
Training Aids
I am a PGA Member, certified in Teaching & Coaching. I started playing golf in 2002, became a scratch golfer within 3 years, then graduated from Coastal Carolina University's Professional Golf Management Program, and turned professional in 2011. In that relatively short amount of time, I received a lot of instruction, as well as studied the golf swing myself. One of the most important things I have learned is that TRAINING AIDS ARE NECESSARY to building a better golf swing, but… They are NOT meant to replace instruction. TRAINING AIDS + PROFESSIONAL INSTRUCTION = SUCCESS. If you truly want to improve your swing, training aids can be a great addition to your improvement, if you know what you need to work on AND HOW. 
Setting up Your TeeClaw Alignment 
Setting up your TeeClaw Alignment is easier than you think. In just 3 easy steps you are all set and ready to go! First, take 2 TeeClaws and 1 lanyard and attach the loops. Then, twist both TeeClaws into the ground with the lanyard slightly stretched in line with your target. Lastly, place the lanyard evenly between you and the ball/club head. If practicing with two alignments, there should be a TeeClaw Lanyard parallel to your feet, and 1 lanyard parallel to that about 1-1 ½ feet in front of that.